Welcome!
Hi everyone! I am a 19 years old girl wish currently lives in Klaipeda Lithuania. I was born and raised in a small lovely country called Albania which is located in the south eastern part of Europe.You would be asking why I am living in lithuania right now, right? Well, I am studying here. I am a first year student at LCC International University.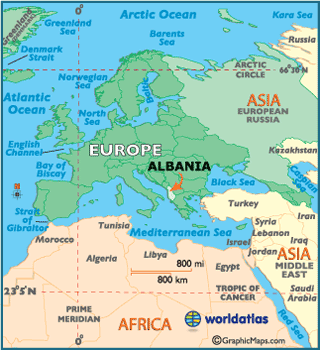 I have two younger siblings. My 16 years old sister's name is Noviana. She is in her 2nd year of high school, and I am proud to say that besides her good academic standing, she is a professional model. My 12 years old brother is called Eraldo and he is in the 6th grade. Well, I dont know if I should say this, but he is my weakest pont. All of my family lives in the northern part of Albania, in a city called Lezha.
People say I am a very friendly, social, and positive girl, and I think that they are correct. I have a lot of friends and of course some best friends; and I always hang out with them whenever we have free time.I love dancing. Probably this is because of the albanian culture since all the albanians LOVE dancing.
Also drawing is one of my favorite things to do. I am very passionate to it. Though I dont have enough time to draw, I know that sooner or later I will find the possibility to improve further my drawing skills.
3 things I have been liking most in Lithuania so far
Lithuania is so green
The old city with its characteristic buildings
Affordable goods and services'prices
You can also find me on Fb